Are You a Real Live MilkMaid?
Then don't leave your baby and go back to work!
Find out how......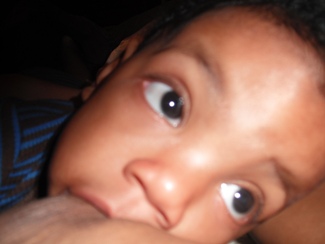 If you breastfeed, then YES YOU ARE!
And with being a milkmaid comes two main concerns....
• Is my baby getting enough milk?
....and
• How can I stay at home a little longer with my new baby?
I don't wanna go back to work!!!

When I had my first son that's how I felt.
He was my first baby! No one else could love him like I could.....right?
Well at least that's what I felt like.
I spent the next bunch of years trying to find ways to stay at home. From selling products online to multi-level marketing.
I actually made money in some of them!
I also wasted my money in some of them.
And others, I bought the information but never got around to putting in the work. So I don't know if they would've worked or not.
In one thing I made $500 my first month.......
And then I quit.
I started something else and in my second month I made $1500. All at one time!
Then I quit that.
Why I quit both of them is another story which I will tell you later.
The MilkMaid is designed to tell you how I made my money and give you other ideas that has allowed me to stay home with my babies.
Including what I'm doing now!

A lot of mothers stop breastfeeding because they have to return to work. What if your work came to you instead?
Do you think your baby could benefit from that?
What about you? Would you enjoy staying home with your baby a little longer?
I will show you how! Ways that I have done it and lots of ways that people I know have done.
And by the way, it's none of that mystery shopper stuff either......not even close!
Sign up today. It's FREE.

---
Return from The MilkMaid to Breastfeeding Issues and Solutions
---
---